On the island and on field trips, students will live in air-conditioned hotels, two per room, with breakfast and lunch provided by the program.
Cultural Excursions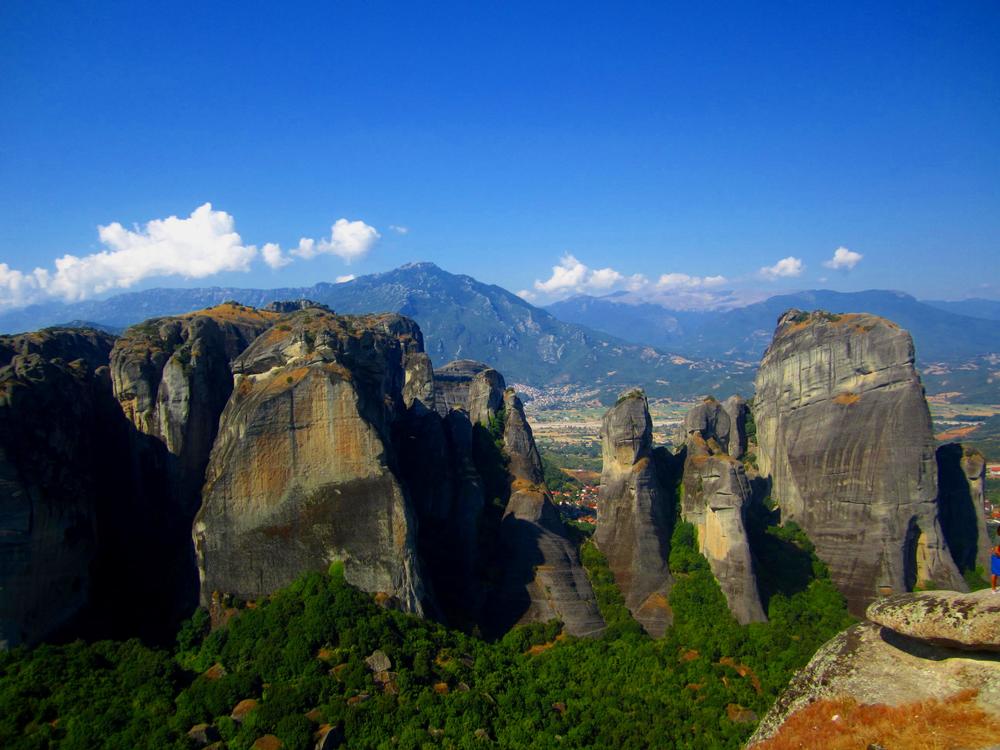 A series of exciting cultural excursions are provided as part of the course schedule. Students are required to attend all planned activities.
1. Acropolis
2. Acropolis Museum
3. Ancient Agora
4. Athens Archaeological Museum
5. Ancient Corinth – Site & Museum
6. Nemea – Site, Museum & Stadium
7. Mycenae – Site & Museum
8. Ancient Argos Theatre
9. Epidauros – Site, Museum & Theatre
10. Palamidi Castle
11. Tiryns
12. Mistras – Site & Churches
13. Olympia – Site & Museum
14.Delphi – Site & Museum
15. Meteora

---
Tentative Itinerary

June 26 Wed Departure of Group Flight from Los Angeles, CA
June 27 Thur Group Arrival in Athens Int'l Airport
Transfer to Hotel in Athens (3 nights)
Orientation meeting, free evening
June 28 Fri Tour of Acropolis and Agora, Performance at Theatre Herod Atticus
June 29 Sat Museum visit; Group dinner
June 30 Sun Departure for the island of Spetses from the port of Piraeus
Arrival in Spetses
July 1 –5 M - F Classes (9am - 1 pm)
July 6 Sat Tour around Spetses - Anargyrios Beach
July 7 Sun Free day - Discover Spetses
July 8-12 M - F Classes (9 - 1)
July 13 Sat Excursion to the island of Hydra
July 14 Sun Free Day
July 15-19 M - F Classes (9-1)
July 20 Sat Explore Spetses
July 21 Sun Free Day
July 22-24 M - W Classes (9-1)
July 25-27 Thu - Sat Departure from Spetses – Ancient Corinth, Nemea, (7/28)
Mycenae, Argos (7/29), Epidauros visit & performance(7/29)
Nafplio 2 nights. Departure for Olympia on 7/30, at 8 am, Visit Mistras.
July 28 Sun Excursion to Ancient Olympia
July 29 Mon Visit Delphi. Trip to Kalambaka
July 30 Tue Visit the monasteries at Meteora. Return to Athens.
Theater Dora Stratou, Athens Hotel (2 nights)
July 31 Wed Free day - Group dinner
Aug 1 Thu Departure from Athens Int'l Airport; Arrive at Lax

---
Course Descriptions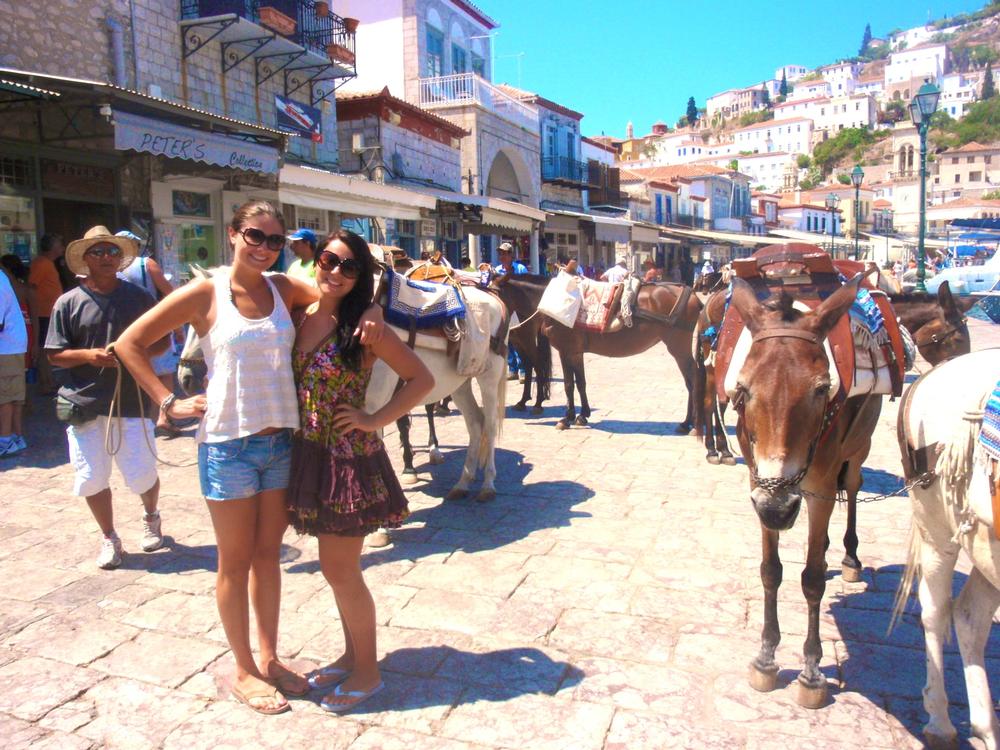 Classes meet Monday through Friday, from 9 a.m. to 1 p.m.
MDGK 342/ENGL 341/FNLT 341/EURO 498

ANCIENT LANDSCAPES: MODERN VOICES: AN INTRODUCTION TO
MODERN GREEK LITERATURE
3 semester Units
Prof. Christina Bogdanou, Ph.D.

While visiting the ancient paths of Greece from Delphi to Epidauros and Olympia, to the modern metropolis of Athens, the mythical landscapes that most visitors call in on their trip to Greece will come to life and reveal to us their eternal stories in the literary texts we will discuss. The students will discover a world still inhabiting the same landscape of Greek myths, yet, a world in search of a modern national and cultural identity separate from ideological constructions of the past.

The course fulfills the English major, Foreign Languages and Literatures major, European Studies major, as well as the requirements for the Modern Greek Studies Minor.

MDGK 398/PHIL 320/HNRS 398//EURO 398
ETHICS: ANCIENT GREEK MORAL PHILOSOPHY
3 Semester Units
Prof. Timothy Shanahan, Ph.D.
From Socrates in the 5th century BCE through the neo-Platonists of late antiquity, Greek philosophers contemplated and debated the question of "the good life" for human beings.
By studying selections from their works, classroom lectures, discussions, and guided visits to philosophically significant sites in Greece, students will be equipped to form their own reflective views of "the good life." Topics will include happiness, pleasure, goodness, virtue and vice, fate, luck, friendship, death, immortality, tranquility, and wisdom.
This course fulfills LMU's upper-division Philosophy core requirement, may also be taken toward completion of the Philosophy minor, the Modern Greek Studies Minor, or as an Honors or European Studies elective.