On the island and on field trips, students will live in air-conditioned hotels, two per room, with breakfast and lunch provided by the program.
Tenative Cultural Excursions Summer 2015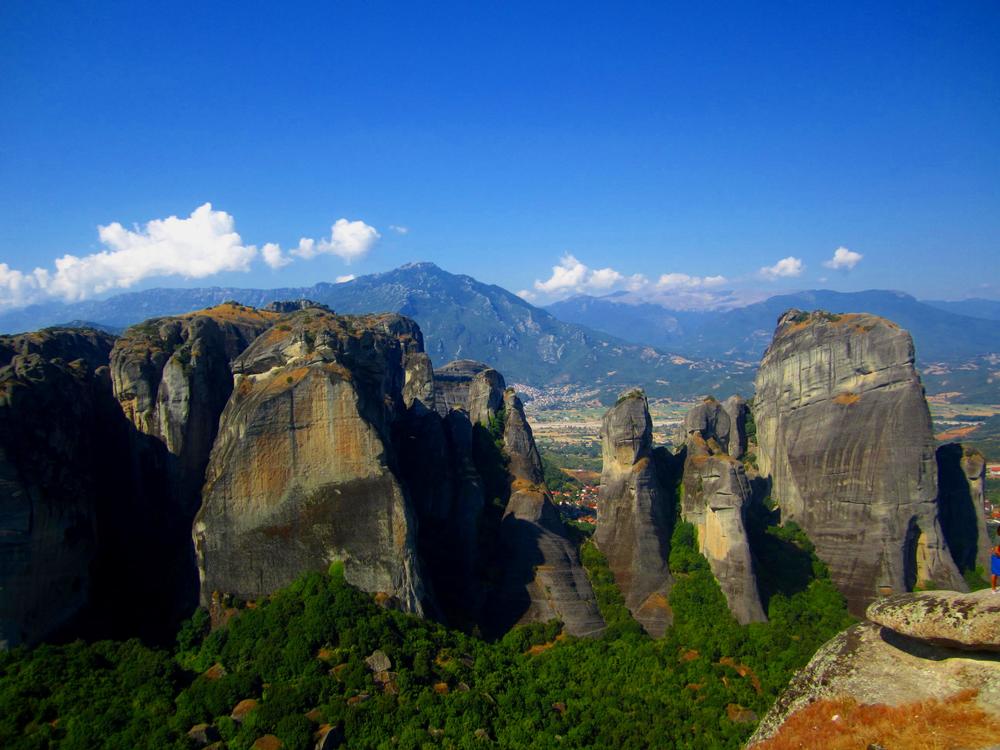 A series of exciting cultural excursions are provided as part of the course schedule. Students are required to attend all planned activities.
1. Acropolis
2. Acropolis Museum
3. Ancient Agora
4. Athens Archaeological Museum
5. Ancient Corinth – Site & Museum
6. Nemea – Site, Museum & Stadium
7. Mycenae – Site & Museum
8. Ancient Argos Theatre
9. Epidauros – Site, Museum & Theatre
10. Palamidi Castle
11. Tiryns
12. Mistras – Site & Churches
13. Olympia – Site & Museum
14.Delphi – Site & Museum
15. Meteora
---
Tentative Itinerary (FOR SUMMER 2015)

Departure of Group Flight from Los Angeles, CA
Group Arrival in Athens Int'l Airport
Transfer to Hotel in Athens (3 nights)
Orientation meeting, free evening
Tour of Acropolis and Agora, Performance at Theatre Herod Atticus
Museum visit; Group dinner
Departure for the island of Spetses from the port of Piraeus
Arrival in Spetses
Classes (9am - 1 pm)
Tour around Spetses - Anargyrios Beach
Free day - Discover Spetses
Classes (9 - 1)
Excursion to the island of Hydra
Free Day
Classes (9-1)
Explore Spetses
Free Day
Classes (9-1)
Departure from Spetses – Ancient Corinth, Nemea, (7/28)
Mycenae, Argos (7/29), Epidauros visit & performance(7/29)
Nafplio 2 nights. Departure for Olympia on 7/30, at 8 am, Visit Mistras.
Excursion to Ancient Olympia
Visit Delphi. Trip to Kalambaka
Visit the monasteries at Meteora. Return to Athens.
Theater Dora Stratou, Athens Hotel (2 nights)
Free day - Group dinner
Departure from Athens Int'l Airport; Arrive at Lax

---
Course Descriptions (FOR SUMMER 2015)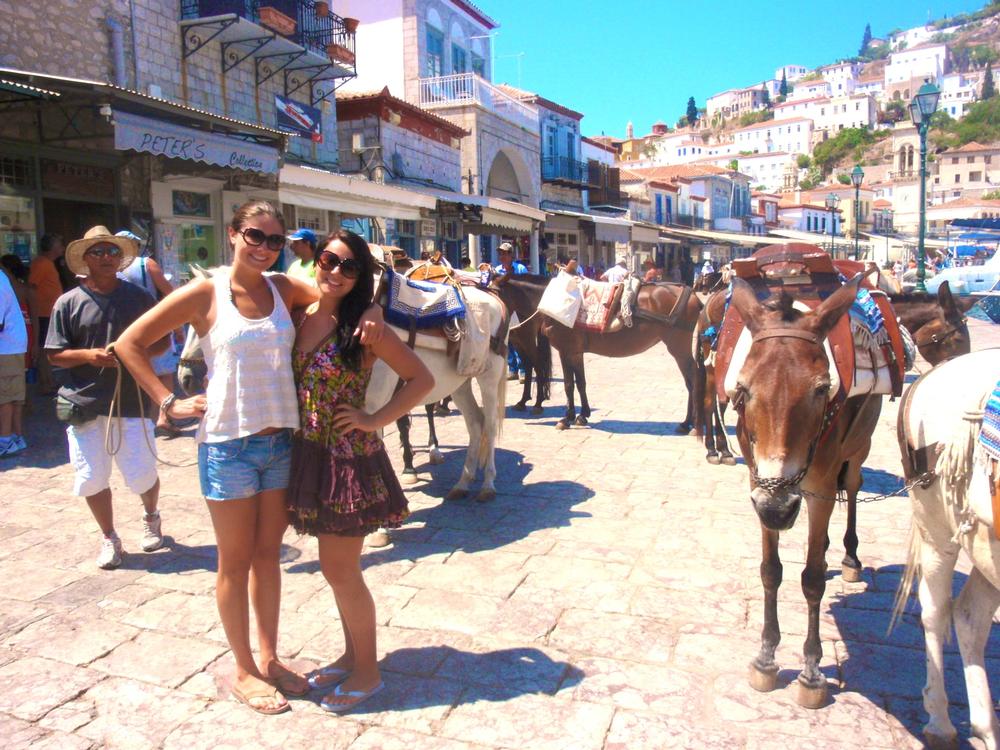 MDGK 398/CLAS/HNRS 398//EURO 398

GREEK MYTHOLOGY
3 Semester Units
Prof. Matthew Dillon, Ph. D.

The study of mythology provides profound insights into the world of our ancestors and into human nature itself. Greek mythology, perhaps the best known and most influential of all, has inspired countless poets, artists, philosophers and filmmakers to create, recreate and interpret stories of the Olympian gods, fearsome monsters, and heroes and heroines like Hercules and Helen of Troy. Our course will present the greatest of these myths and legends, based on original literary and artistic sources, as well as on the archaeological remains of the great sites of myth and legend, such as Athens, Mycenae, Delphi and Olympia.

The course fulfills the pre-1800 requirement for English majors, and may also be used as an elective for Majors and Minors in Classical Civilizations, EURO Studies and Modern Greek Studies.

MDGK 342/ENGL 341/FNLT 341/EURO 498
ANCIENT LANDSCAPES: MODERN VOICES: AN INTRODUCTION TO

MODERN GREEK LITERATURE
3 semester Units
Prof. Christina Bogdanou, Ph.D.

While visiting the ancient paths of Greece from Delphi to Epidauros and Olympia, to the modern metropolis of Athens, the mythical landscapes that most visitors call in on their trip to Greece will come to life and reveal to us their eternal stories in the literary texts we will discuss. The students will discover a world still inhabiting the same landscape of Greek myths, yet, a world in search of a modern national and cultural identity separate from ideological constructions of the past.

The course fulfills the English major, Foreign Languages and Literatures major, European Studies major, as well as the requirements for the Modern Greek Studies Minor.