Spetses, Greece
(LMU Study Abroad Program)
Program Terms:
Summer

Restrictions:
LMU applicants only
Program Costs
Summer

There are currently no active application cycles for this program.
:
2 - Sophomore, 3 - Junior, 4 - Senior
Minimum GPA:
3.00
Language of Instruction:
English
Language Prerequisite:
None
Housing Option(s):
Hotel
:
LMU Credit & Grades
Credits:
6 Semester Hours
:
Some Financial Aid (Loans)
Faculty Program Director:
Demetrios Liappas
Faculty Program Director Email:
dliappas@lmu.edu
Interview with Faculty Program Director or Designee Required?:
Yes
Application Fee:
$100
Summer Abroad Information Session Required:
Yes


COMING AGAIN IN SUMMER 2015. INFORMATION COMING FALL 2014.


The Odyssey Program
Join us for an Odyssey…and spend five weeks in Greece studying and exploring the land and the culture that is the cornerstone of Western civilization.

The Program will begin and end in Athens where we will visit the Acropolis, the Agora and various museums around the city. Then we will take a boat to the beautiful island of the Aegean, Spetses, famous for its gorgeous beaches, distinctive architecture and stately mansions.

We will reside in a small hotel with its own swimming pool. Several beaches are within a ten-minute walk. Spetses is close to both Athens and the Peloponnese and will afford us the opportunity to visit such well known historical sites as Epidaurus, Mycenae, Corinth, Nemea, Nauplio, Sparta, Mystra, Olympia, Delphi, Meteora and the island of Hydra.

Five scholarships, $1,000 each, will be awarded on the basis of academic excellence and financial needs.

---
Location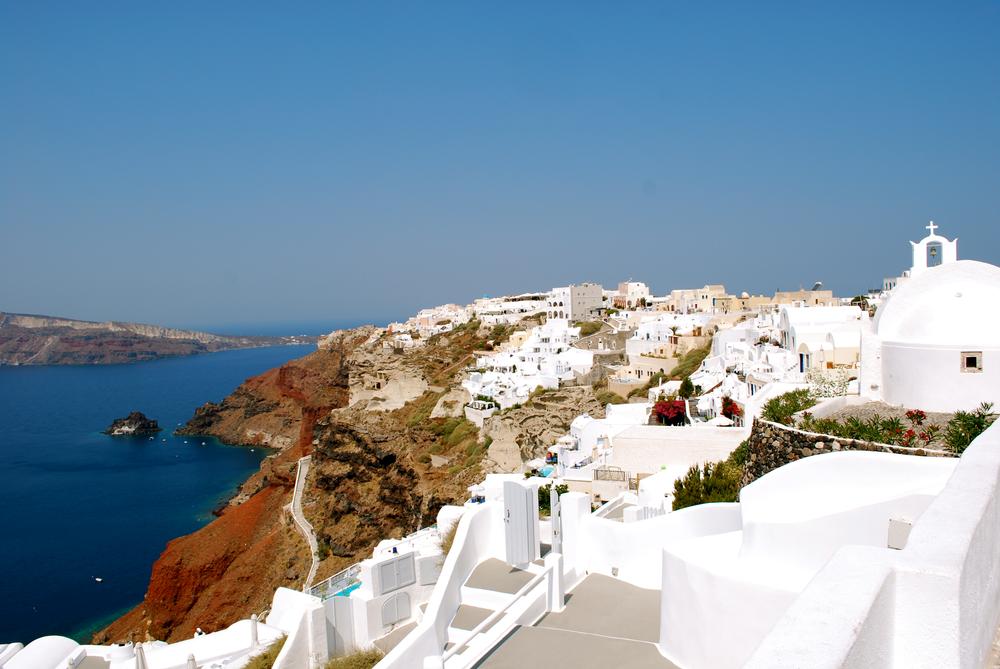 Spetses is a small island two hours from Athens. It is known for the distinctive architecture of its stately mansions, and for its many coves and beaches, some sandy, some rocky, many still rimmed with pines. Most people travel by bicycles and horse-drawn carriages, which lend a special charm to the island.
---
Housing & Meals
On the island and on field trips, students will live in air-conditioned hotels, two per room, with breakfast and lunch provided by the program.
---
Tenative Cultural Excursions Summer 2015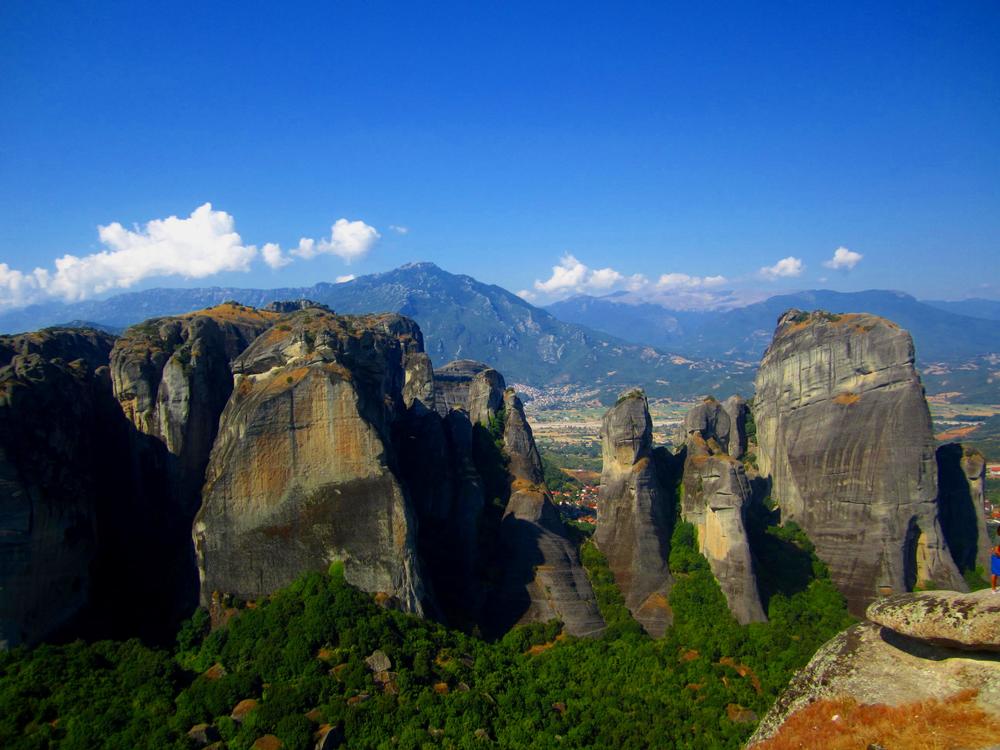 A series of exciting cultural excursions are provided as part of the course schedule. Students are required to attend all planned activities.
1. Acropolis
2. Acropolis Museum
3. Ancient Agora
4. Athens Archaeological Museum
5. Ancient Corinth – Site & Museum
6. Nemea – Site, Museum & Stadium
7. Mycenae – Site & Museum
8. Ancient Argos Theatre
9. Epidauros – Site, Museum & Theatre
10. Palamidi Castle
11. Tiryns
12. Mistras – Site & Churches
13. Olympia – Site & Museum
14.Delphi – Site & Museum
15. Meteora

---
Tentative Itinerary (FOR SUMMER 2015)

June 26 Departure of Group Flight from Los Angeles, CA
June 27 Group Arrival in Athens Int'l Airport
Transfer to Hotel in Athens (3 nights)
Orientation meeting, free evening
June 28 Tour of Acropolis and Agora, Performance at Theatre Herod Atticus
June 29 Museum visit; Group dinner
June 30 Departure for the island of Spetses from the port of Piraeus
Arrival in Spetses
July 1 –5 Classes (9am - 1 pm)
July 6 Tour around Spetses - Anargyrios Beach
July 7 Free day - Discover Spetses
July 8-12 Classes (9 - 1)
July 13 Excursion to the island of Hydra
July 14 Free Day
July 15-19 Classes (9-1)
July 20 Explore Spetses
July 21 Free Day
July 22-24 Classes (9-1)
July 25-27 Departure from Spetses – Ancient Corinth, Nemea, (7/28)
Mycenae, Argos (7/29), Epidauros visit & performance(7/29)
Nafplio 2 nights. Departure for Olympia on 7/30, at 8 am, Visit Mistras.
July 28 Excursion to Ancient Olympia
July 29 Visit Delphi. Trip to Kalambaka
July 30 Visit the monasteries at Meteora. Return to Athens.
Theater Dora Stratou, Athens Hotel (2 nights)
July 31 Free day - Group dinner
Aug 1 Departure from Athens Int'l Airport; Arrive at Lax

---
Course Descriptions (FOR SUMMER 2015)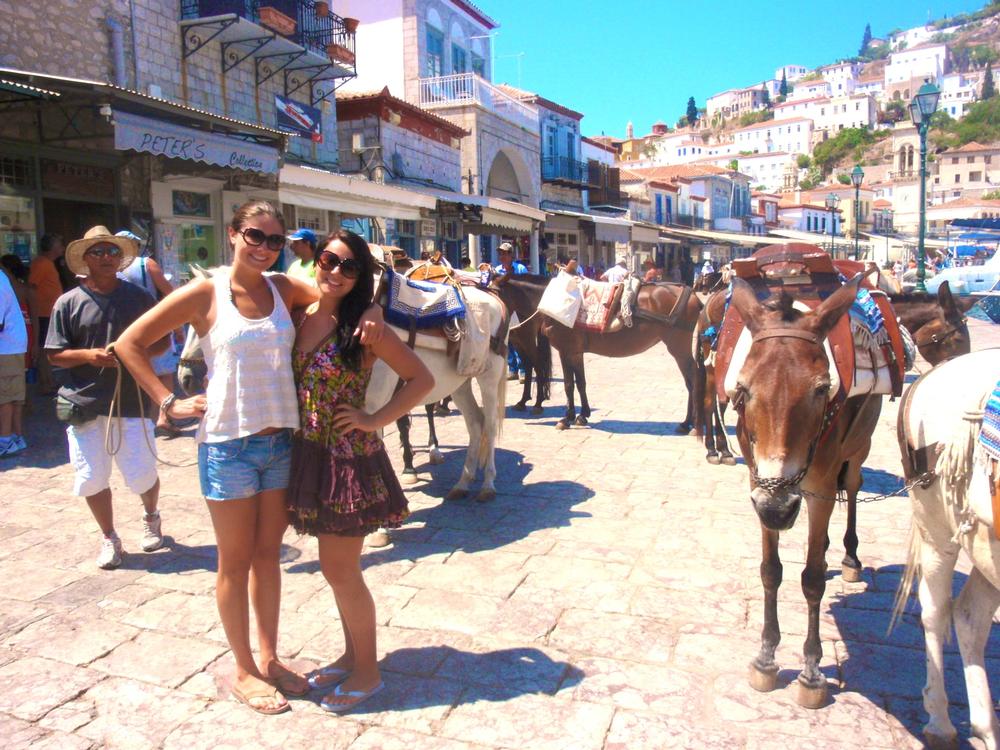 TBD
---