LMU's signature program in Latin America is located in Córdoba, Argentina. The first LMU study abroad program directly reflecting the Jesuit values and our institutional mission, "Casa de la Mateada" engages the Ignatian ideal of "well-educated solidarity" on all levels from the types of courses offered to the ways in which students are housed and engage with one another and with host country citizens. In LMU's "Casa de la Mateada" program, you will spend a semester immersing yourself in the complex social, political and historical realities of Argentina, learning to accompany those living on the margins, and challenging yourself to grow and develop as a person for others.
Special Finanical Assistance Available for students applying for the Spring 2014 semester. Please contact Ajaya Jonas (ajaya.jonas@lmu.edu) for more information.
Casa Program Structure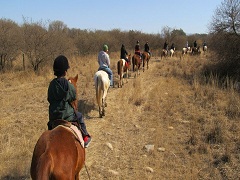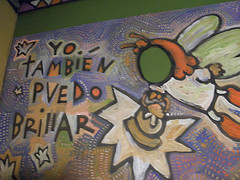 Originally designed by Santa Clara University, "Casa" programs are rooted in four
"pillars"
: Accompaniment, Academics, Community and Spirituality. Currently there are three programs that have been established in this model and constitute the
Casa Network
, the original Casa de la Solidaridad program in El Salvador through Santa Clara University as well as Casa Bayanihan through the University of San Francisco. LMU's Casa program offers a rare and transformative opportunity for students to experience praxis, community living, critical analysis and reflection, and spiritual formation in the dynamic city of Córdoba, Argentina.
Please join the Casa de la Mateada Facebook page:
https://www.facebook.com/casadelamateada
Check out the Casa de la Mateada Blog:
http://casadelamateada.wordpress.com/

How do I know if the LMU Casa de la Mateada is right for me?
By taking a moment and reading the four pillars of any Casa study abroad opportunity, a student can see the deep intellectual and spiritual commitment needed for this particular type of program.



If you are interested in experiencing a spiritual and intellectual journey, while earning credits overseas in the unique context of Argentina, then LMU's Casa program is right for you!

Location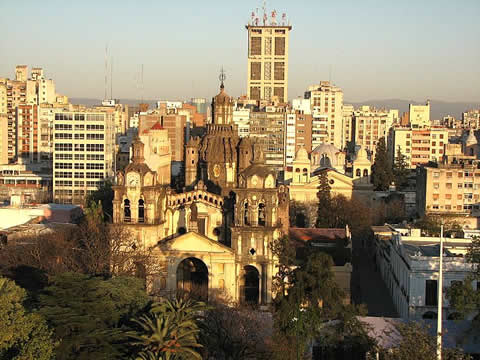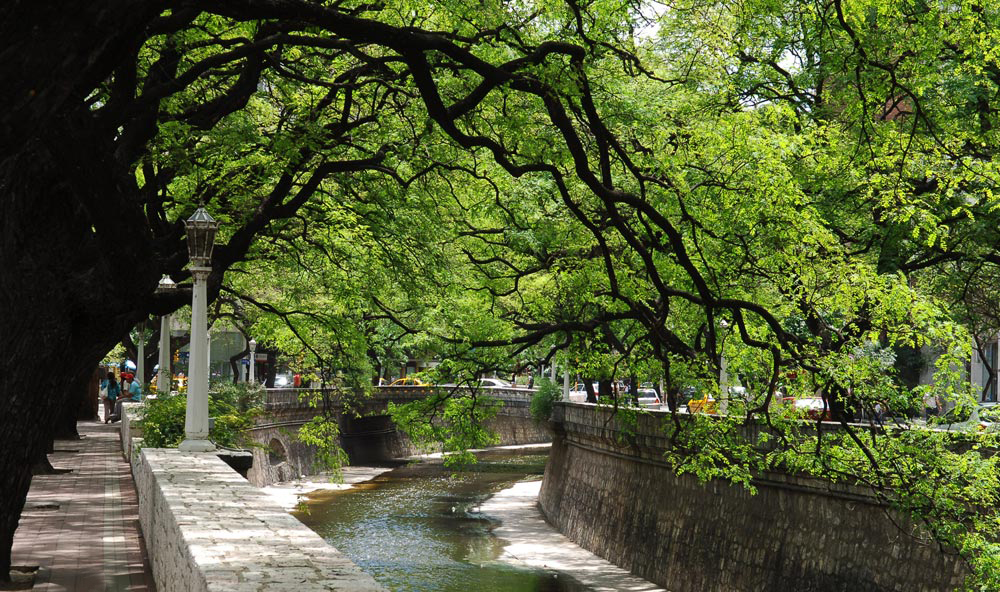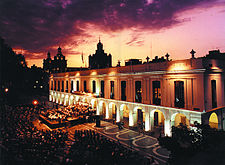 Córdoba is the second largest city in Argentina and the main urban development in the central region of the country. It is surrounded by breathtaking towns, mountains, rivers and lakes only a few kilometers away. This beautiful city has a large student population and is also a major tourist destination because of its fascinating history, impressive landscapes, eye-catching sites and rich culture.

LMU's "Casa de la Mateada" collaborates with the Universidad Católica de Córdoba, which is the oldest private university in Argentina. Founded in 1956 by the Jesuit Order, the traditions of educational excellence and service to others guide all UCC programs. As a critical partner with LMU Casa de la Mateada, students will take coursework from both LMU and UCC faculty. Additionally, UCC has over 9,000 students with whom Casa de la Mateada students can engage and learn. For a video introduction of the UCC campus, click here.

Exploring Argentina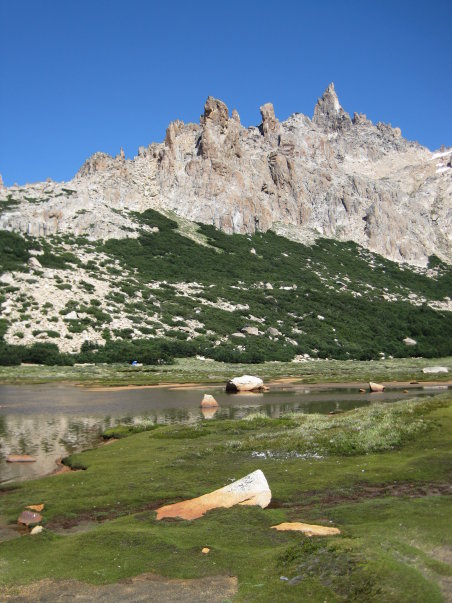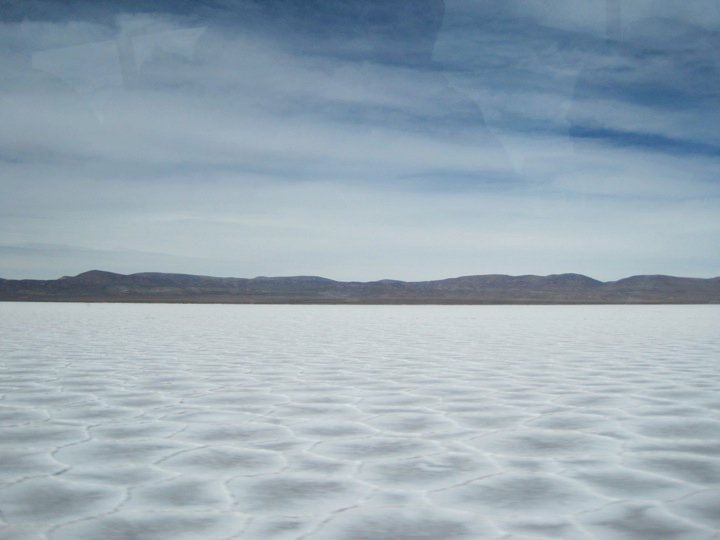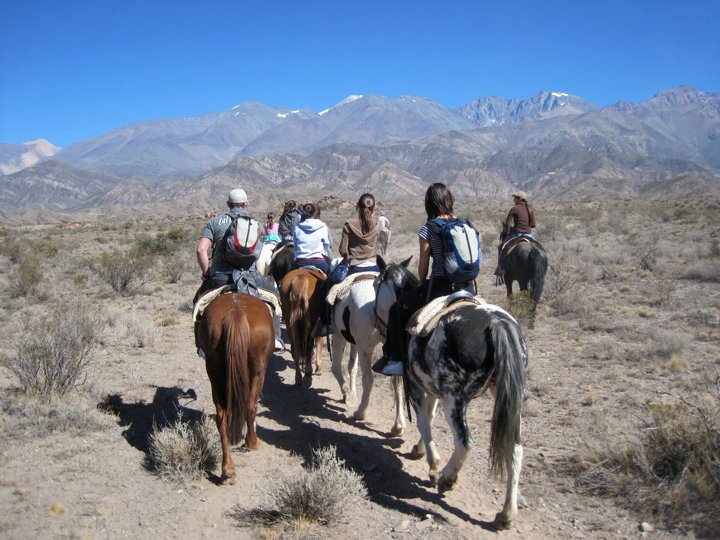 Argentina is a beautiful and geographically diverse country that offers many opportunities for exploring its breathtaking nature and cosmopolitan cities. The country combines Latin American and European traditions into a distinctive, edgy and captivating culture. With so much to explore throughout Argentina and its neighboring countries, you won't want to leave!
Praxis Sites

A significant aspect of your Casa experience will include a field placement or what we refer to as "praxis site". In the praxis site, you will be placed within a small community where you will accompany and develop unique relationships with the local Argentine people.Through this immersive learning environment, you will become more aware of and sensitive to the realities of those who are struggling to end social injustices while working to promote human dignity. You will become part of this Argentine community not as a volunteer, but as a learner. Your praxis site will be one of the most important aspects of your immersion experience. Students typically spend two days a week throughout the semester in their assigned praxis site.

Housing & Meals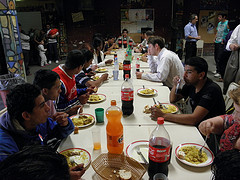 Another key element of this program is communal, simple living. Students will be housed in safe, but simple communal situations with one another. This means that students will share bedrooms, have group meals and are likely to conduct many of the daily functions of life (laundry, cleaning, etc.) in simple ways. Each house will also have a "CC" or community coordinator along with other local staff to aid in navigating daily life in Córdoba.

Meet the Casa de la Mateada Team
While in Córdoba you will be well supported in all areas of your study abroad experience by our on-site faculty and staff. To learn more about our team,
click here
!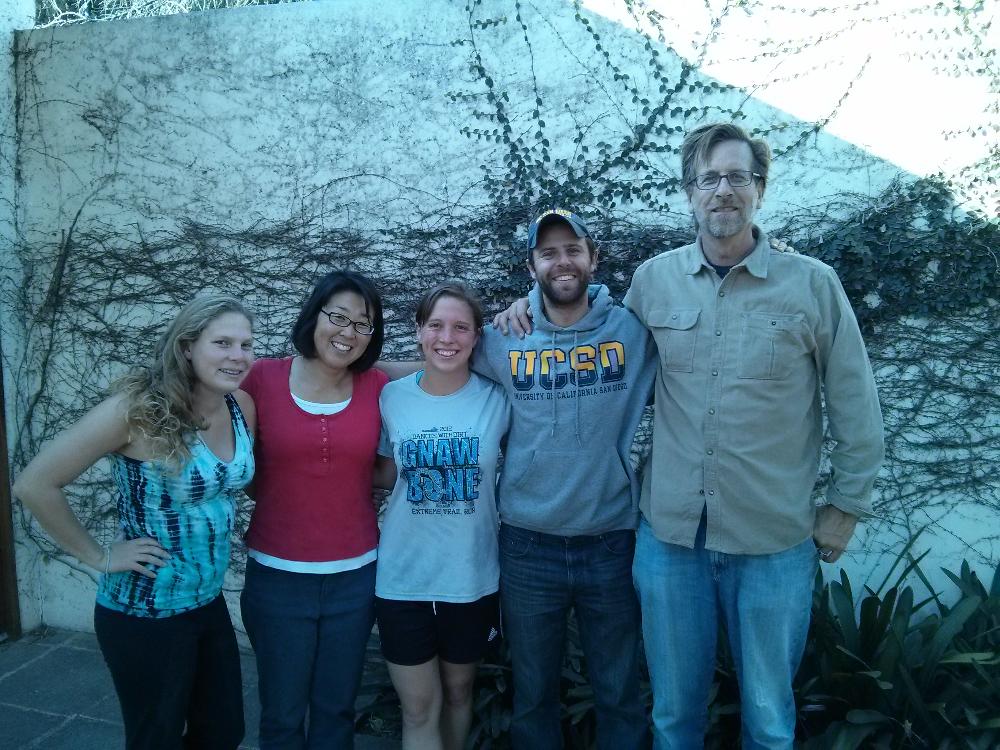 Course Offerings
PSYC/THST/CATH 398 Contemplatives in Action: Psychology, Spirituality, and Liberation
(3 units + 1 unit fieldwork)
This course is an interdisciplinary team-taught course that explores how
ancient and contemporary spiritual traditions and practices, as well as concepts from
Liberation Psychology, contribute to a holistic understanding of this Ignatian ideal. This
course meets the Integrations level LMU core requirement in Interdisciplinary
Connections, and carries an Engaged Learning flag as well. It may also be used as an
upper division elective in Psychology, Theology, or Catholic Studies.
Instructors: Douglas Christie, Ph.D. and Jennifer Abe, Ph.D. (Casa codirectors)
LIBA 398 Praxis Seminar
(1 unit)
A weekly seminar providing a space for student reflection, problem-solving, logistical coordination, and integration of praxis site experiences with their life experience. Videos, readings, and guided discussions will also be used in the seminar.
Instructor: Santiago Bunce, MA (Casa co-director)
Spanish Elective
(Select from SPAN 211 or SPAN 498) All prospective Casa applicants must complete LMU's online Spanish Placement Exam or demonstrate completion of university level coursework in Spanish to determine the appropriate course in Spanish that they may complete for the Casa program. Students will be placed
in ONE of the following two courses:
SPAN 211: Advanced Conversational Spanish (3 units plus 1-unit fieldwork)
This course is designed for intermediate students of Spanish to learn and practice communicative strategies, increase their vocabulary, and become acquainted with Castellano Spanish as spoken in an immersive Argentinian context. This course is graded Credit/No Credit only. Completion of SPAN 102 or the equivalent is required or consent of the instructor. Instructor: Santiago Bunce, MA (Casa co-director)
SPAN 398/FNLT 398 Argentina: Culture, Language, and Literature (3 units plus 1-unit fieldwork)
This course focuses on the unique features of Castellano, a form of Spanish most common in Argentina (the use of vos rather than tu for example), and explores Argentinian culture through its literature, in particular. The course will be taught in English and Spanish to enable deeper analysis of content and may be also be used a Foreign Literature in Translation (FNLT) elective. Upper division elective ( 3 units plus 1-unit fieldwork). Instructor: Ariel Ingas (Instructor, Universidad Católica de Córdoba)
POLS/ECON 398 Poverty in Comparative Perspective
(3 units plus 1-unit fieldwork)
This course examines paradigms, definitions, academic studies, governmental policies and measuring techniques related to poverty from different times and different countries in Europe, Asia, the U.S., and Latin America. These are critically assessed in class debates as well as student reflections on their praxis site experiences.
Instructor: Martin Maldonado, Ph.D. (Faculty, Departnment of Political Science, Universidad Católica de Córdoba)
PHIL 398 Philosophy from the Periphery
(3 units plus 1-unit fieldwork)
This course considers how historical realities in Latin America help to situate philosophical questions, topics, and methods more concretely, examining these questions through the writings of Enrique Dussel, in particular. Dussel is a leading thinker who has been influential in developing a "liberation philosophy" which synthesizes different lines of a broad range of thought from the "periphery" taking into account the characteristic violence, poverty and oblivion suffered by the great majorities of this population.
Instructor: Diego Fonti, Ph.D. (Vice Rector, Universidad Católica de Córdoba)
For a full list of the course descriptions, please reference:
Casa de la Mateada Course Descriptions for Spring 2014
* While the language of instruction is English, participating students will need to have a basic level of conversational Spanish (equivalent to SPAN 102 or higher) in order to participate in praxis community life. Spanish language abilities will greatly aid in the immersion aspects of this program and as part of the required course load students will take the Spanish electiver course at the appropriate level. Students are also strongly encouraged to take Spanish language courses at LMU prior to departure or to enroll in online courses.

Tentative Itinerary
| | |
| --- | --- |
| Tues, Jan 21 | Students arrive in Argentina |
| Tues, Jan 21 - Sun, Jan 26 | Casa de la Mateada Orientation |
| Mon, Jan 27 | Classes begin |
| Mon, Mar 17 - Fri Mar 21 | Casa de la Mateada Mid-Semester Break |
| TBD | Casa de la Mateada Retreat weekend |
| Fri, Apri 26 | Last day of regular classes |
| Mon, April 28- Fri, May 2 | Finals |
| Fri, May 2 - Tues, May 6 | Casa Despedida (Dis-Orientation) |
| Wed, May 7 | Students depart Córdoba |